​

Setting up your new phone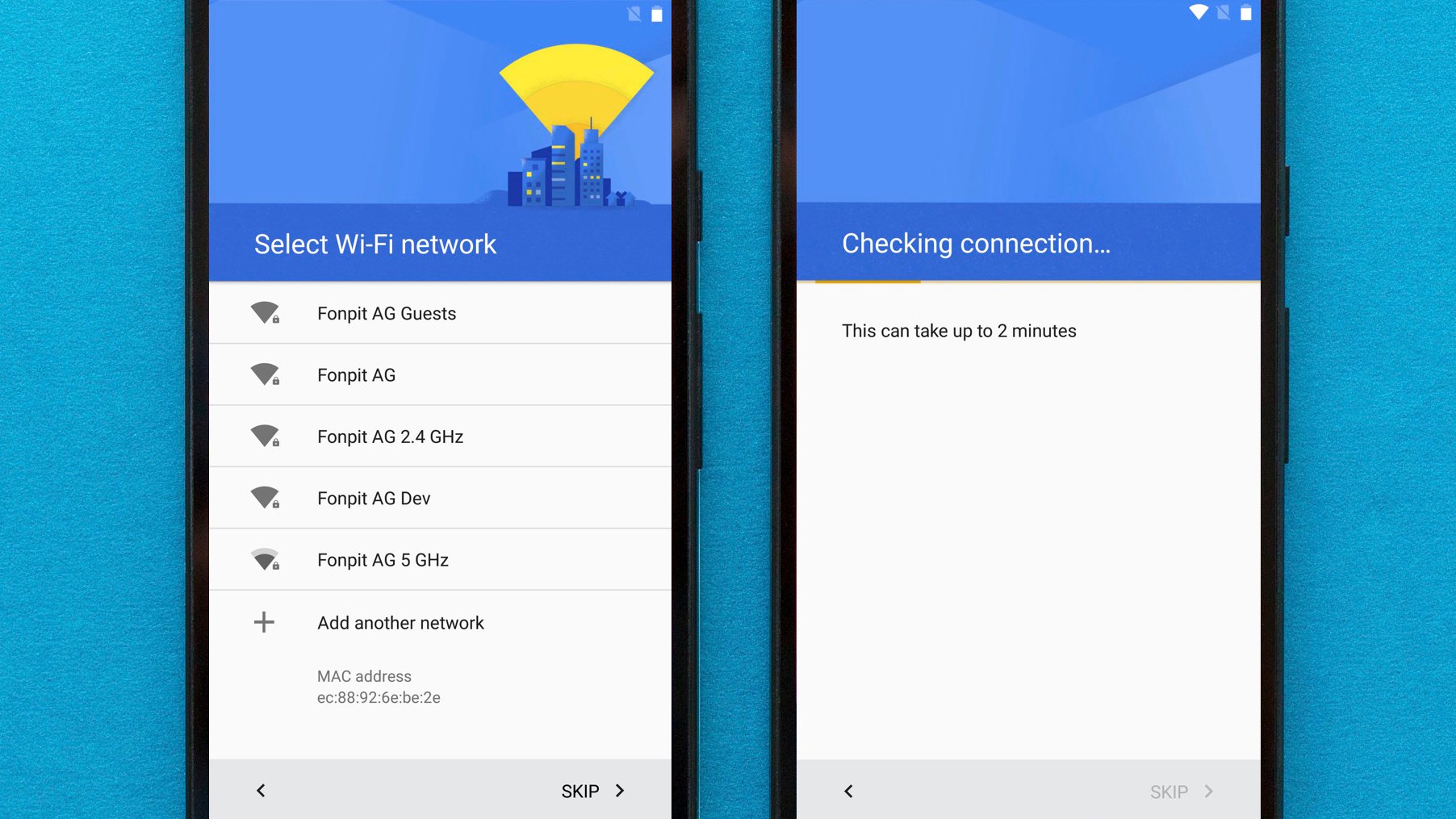 When you switch on your new device for the first time, you will be asked a few basic questions such as your language and asked to connect your phone to a nearby Wi-Fi network. Simply choose your network from the list and enter the password. If you arent sure which network is yours, check the back or underside of your WiFi hub. Usually your provider will print your network name and password on the small sticker on the device. Don't worry if you done have WiFi at home, you will still be able to use your device.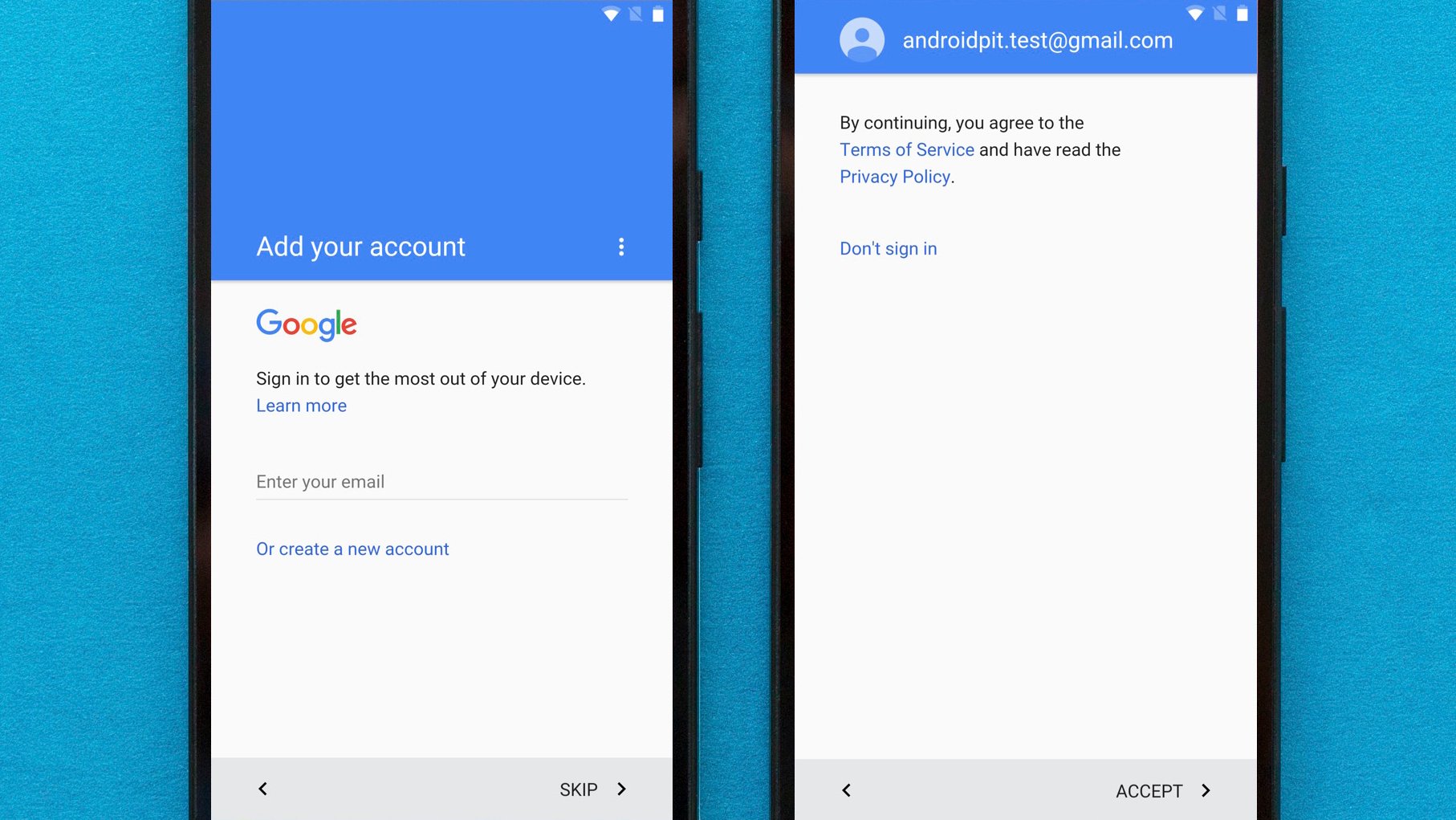 Next your phone will ask you to connect your Google account. Android is developed by Google, and as such, it works best when connected to Google's services. To take full advantage of your device and to benefit from regular security updates from google, you're going to need a Google account. If you have a Gmail address, you already have a Google account. If you don't, simply select "Get an account" and follow the on-screen instructions.

You don't actually need a Google account to use your phone, but it is required if you want to download apps, back up your data, and use other Google apps and services. Some device manufacturers like Samsung and Huawei may ask you if you want to create an additional, manufacturer-specific account, but you don't really need to unless you want to use that

company's services as well.

During the setup process, you may be asked if you want to add a passcode, pattern, or fingerprint to lock your device. Doing so will add extra security to your device, and if your phone has a fingerprint sensor, you should set it up for Google Pay, Google's all-in-one payments platform.

To set up the fingerprint sensor, simply place your finger on the sensor multiple times until your digit is registered. You'll also be asked to set up a passcode or PIN for backup purposes, just in case your fingerprint can't be read.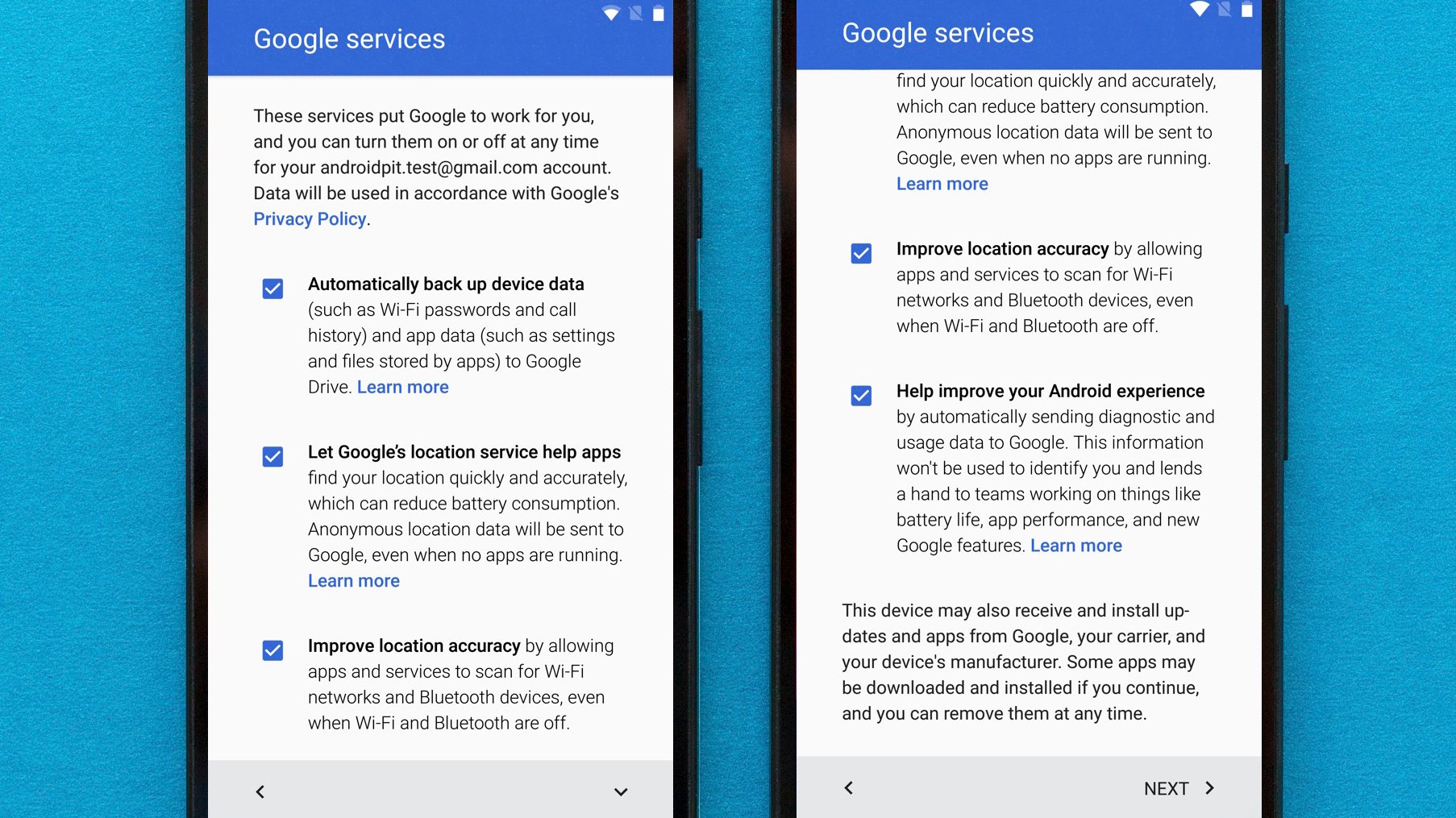 Now you sholuld be asked to accept Google's terms of service. We all know the deal here, pages and pages of terms and conditions that ultimately you must accept otherwise you can't go any further.


Once your device starts up, it will immediately begin updating apps and getting ready for use. we suggest leaving the phone alone for approx 10 minutes at this point to allow most major apps to update such as google play services and the google play app store.

The first thing you should make sure that you enable backups on your device so your data isn't lost if there's a problem later. Head to Settings > Accounts, select your Google account, and check everything you want to sync. To ensure that all your photos are saved for posterity, you should download Google Photos (if it's not on your phone already). It offers unlimited cloud storage for all your pictures, and you can access them on any device, whether it be your PC, Mac, iPad, or Android.

Once you've set up your device, you should check to see if there's a software update available. To do this, press on the Settings app, scroll to the bottom, press About phone, and select System updates. On the next screen, you'll see a Check for update button. Press it, and your phone will check to see if any updates are available. If so, you can download and install them.